Google'ın değişen yazısını hala görmediyseniz sizi google.com'a davet ediyorum.
Sebebinin "Robert Doisneau"nun 100. yaşını kutlamak olduğunu göreceksiniz.
Paris sokaklarında, café'lerinde, okullarında ve tuvaletlerinde Leica kamerasıyla sayısız fotoğraflar çeken Fransız bir fotoğrafçı kendisi.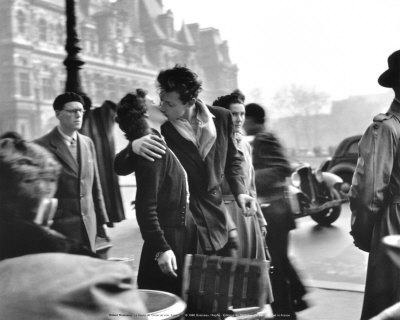 100. yaşını burada kutlamamızın en önemli sebebi ise benim çoktan unutmuş olduğum bir gerçeği google'da Doisneau'yu araştırırken yeninden öğrenmiş oluşum.
Son üç senedir resmimin yanında duran ve şemsiyesiyle çellosunu yağmurdan korumaya çalışan müzisyenin resmi de Doisneau'nun bir eseri.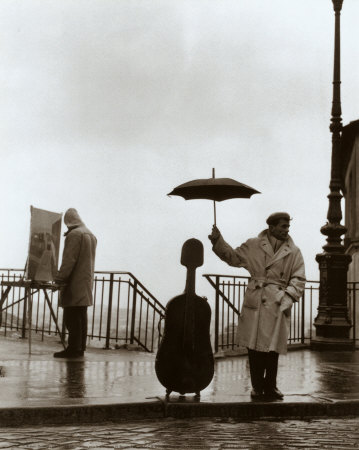 İşte bu sebeple kendisini ve büyülü anları yakalamakla geçirdiği hayatını, hem kendime hem de sizlere hatırlatmak istedim.
"

A hundredth of a second here, a hundredth of a second there -- even if you put them end to end, they still only add up to one, two, perhaps three seconds, snatched from eternity."
- Robert Doisneau